Sporty Watch with Heart Pulse Rate Monitor Calorie Counter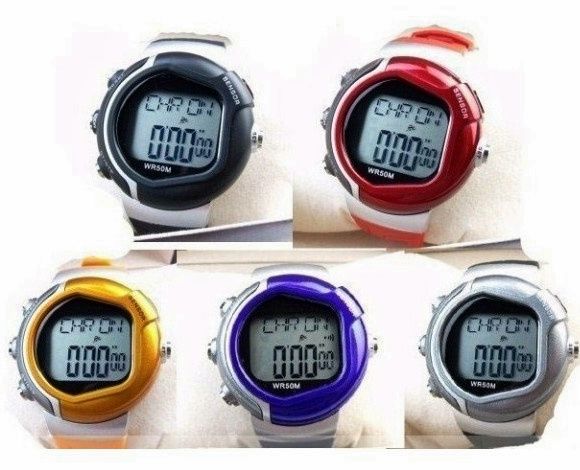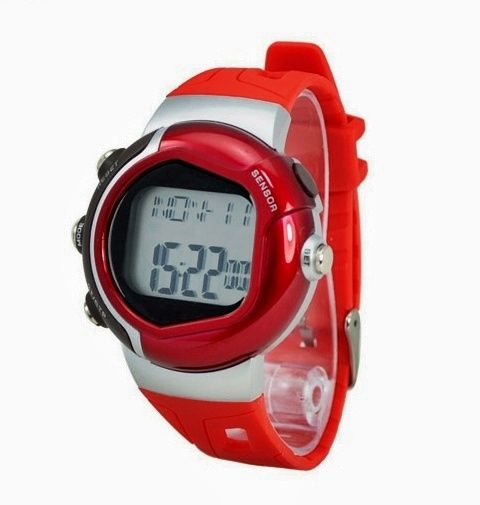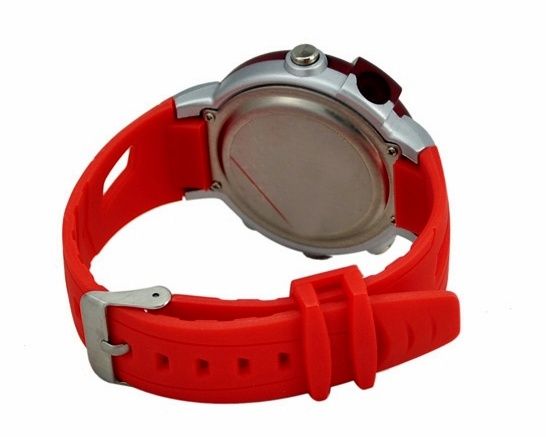 Description
The first and only watch that can calculate your heart rate and calories burned while
exercising... without the need of a chest strap
It has been designed to calculate the calories burned and pulse rate of an
AVERAGE individual based on preset age, weight, and sex
The calorie watch also tells you which of your 5 Activity zones you exercised in
Other functions:
1.Time and calendar
2.Daily alarm and hourly chime
3.Chronograph (stopwatch) with split lap time
4.Exercise counter with automatic and manual override calorie counter
5.External pulse mode for determining heart rate at any time
Operation:
The PULSE FITNESS sports wrist watch contains heart rate / calorie burn monitor
and is uniquely designed to function without the need of a chest strap.
When you first use the watch, you will input all the necessary data such as setting the
time and date as well as your personal data of age, sex, weight.
This information will be stored in the memory.
Once commencing exercise, you simply start the internal counter. When training
has completed, simply stop the counter, press set and touch the sensor. It's that easy.
Based on your preset information, the time trained and your current heart rate will
determine how many calories burned.
Specifications:
Display: Digital chronograph
Casing: Stainless steel / rubber
Clasp: Stainless steel
Band material: Rubber - red / grey in colour
Battery 1pc*CR2032 (include)
Water resistant
Dimensions:
Watch face: 45mm approx
Band width: 18mm approx
Total length: 260mm (open) approx
Weight: 48g approx
Package includes:
1pcs*Pulse Heart Calorie Counter Watch
1pcs*English Manual